Elsa Hosk

Born
November 7, 1988
Nationality
Swedish
Height
5 ft 9¼ inches
176 cm
Hair Color
Blonde
Eye Color
Blue
Measurements
31-23-35 (US)
79-58.5-89 (EU)
Dress Size
4 (US)
34 (EU)
Shoe Size
8.5 (US)
39 (EU)
Social Media
Twitter
Instagram
Elsa Anna Sofie Hosk is a Swedish model. She has been an Angel since 2015. She has walked in 7 Victoria's Secret Fashion Shows.
Victoria's Secret Fashion Show
Edit
Elsa has walked in 7 consecutive shows. She was a PINK spokesmodel from 2011-2014.
Elsa walked in Segment 6: Club Pink.
Elsa walked in Segment 4: PINK Ball.
Elsa walked in Segment 5: PINK Network.
Elsa walked in Segment 4: University of PINK and Segment 5: Fairy Tale.
Elsa walked in Segment 1: Boho Psychedelic and Segment 5: Ice Angels.
Elsa walked in Segment 1: The Road Ahead and Segment 4: Secret Angel.
Elsa walked in Segment 1: Punk Angels and Segment 5: Nomadic Adventure wearing the Swarovski outfit.
Personal life
Edit
She dated Swedish songwriter Andreas Kleerup from 2008-2012.
victoriassecret.com
Edit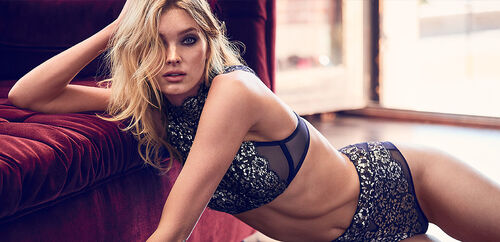 Favorite place in the world?
Tokyo.
If you were a spice, which would you be?
Turmeric.
The 5 things you can't live without?
Family, friends, love, food and humor. What haven't you done yet that you wish you could?
I want to backpack throughout Asia.
What did you eat for breakfast?
Eggs and bacon.
Morning or night person?
Night.
Righty ot lefty?
Righty.
Pink or red?
Red.
Chocolate or vanilla?
Neither.
Boxers or briefs?
Boxers.
The most glamorous part of your job?
Getting to work with the most hair and makeup artists around the world.
The least glamorous part of your job?
Traveling alone on planes.
Elsa's journey to becoming an Angel
Edit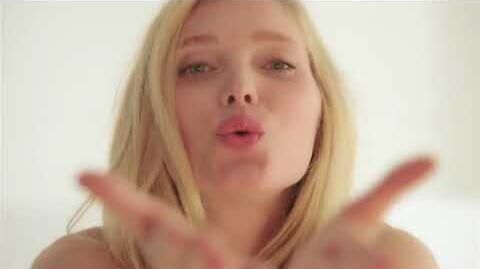 VS Gallery
Edit
Ad blocker interference detected!
Wikia is a free-to-use site that makes money from advertising. We have a modified experience for viewers using ad blockers

Wikia is not accessible if you've made further modifications. Remove the custom ad blocker rule(s) and the page will load as expected.